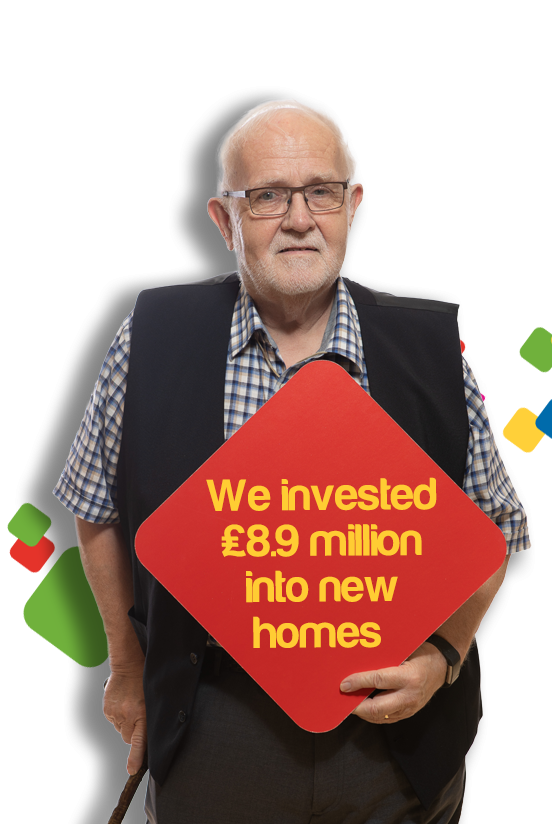 Value for money (VFM) underpins the delivery of the Group's vision and key strategic aims, it ensures our services are as efficient and as effective as they can be, improving the services our customers receive.
Each year we produce a value for money report which details the Group's performance in this area highlighting our main achievements. This document also sets our goals for the forthcoming year through our value for money action plan. You can read this on our website at www.progressgroup.org.uk.
The following are some of our value for money highlights:
We invested £8.9 million into new homes (inclusive of a £1.2 million grant)
Progress Lifeline has continued to grow over the last financial year with 22,924 new connections. They have generated a turnover of £3.5 million which is a £0.8 million operating surplus
We have continued to invest in new technology spending £0.3 million on new systems and to support staff to work more efficiently
We achieved £2.2 million of procurement savings over a three year period from renegotiating a wide range of contracts.
Service Standards
We are accountable to all of our customers and have an agreed set of service standards which set out what our commitments are, putting you at the centre of all that we do. All standards have been written in consultation with our customers. These standards act as our promise to you and enable you to judge how well we are doing. Our service standards can be found here.
Of the 21 standards we are meeting 18 of these. Some examples are detailed below:

The three standards that we are not meeting are:

We will be reviewing the service standards in 2018/19, so if you have any comments or suggestions, please do contact us on:
03333 204555.