Ravens employment
project helps Roisin
make progress
A young east Surrey woman who has overcome a range of barriers
to find a full time job and permanent home has praised our innovative
employment scheme, saying that it has helped her to make
positive progress with her life.


Roisin Monahan (19) joined the East Surrey Pathway to Employment project, a partnership scheme run by Raven, last August. This programme of support assists unemployed people living in unsecured or temporary housing, such as a hostel, to find a job and operates across East Surrey, Epsom and Ewell and Crawley. It provides intensive, targeted services to help people with significant difficulties or issues move closer to the job market or into work.
"I came to the project with very low motivation and self-esteem and suffered
from acute anxiety which controlledmy everyday life,"
said Roisin, who was living at the East Surrey YMCA. The hostel referred her to the scheme to help her overcome her anxiety and find a job.
Since being on the Pathway to Employment project, Roisin has received personal support and guidance from her advisor to ha8elp her decide on a career. She enrolled on a Level 2 course in counselling at East Surrey College because she wanted to help others who felt as she did and could see this as a potential career choice.
The pathway project lent Roisin a laptop so that she could complete the course and paid for her travel expenses. She also attended a jobs fair at Gatwick, speaking to lots of employers, and received help from her advisor to update her CV.
"The Pathway to Employment project held a confidence workshop which made me feel better
and more motivated to get into work.
"I successfully applied for an apprenticeship in service delivery and started this month - I feel
positive about my future and am very grateful to Raven's project as it really helped
me and is continuing to provide me with support and counselling."
commented Rosie, who is now living in a YMCA move-onhouse with a two-year assured short hold tenancy.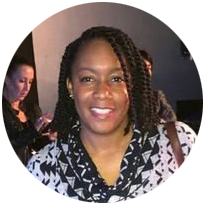 Julie Jacobs-Obodai, Employability
& Skills Manager at Raven, said:



"It has been great to see the steps that Roisin has made and we are looking forward to seeing her progress even further. She is another real success story for the Pathway to Employment project."
East Surrey Pathway to Employment is a partnership fundedby the European Social Fund and the National Lottery,through the Big Lottery Fund. Amongst its range of servicesit also provides online support and training, assistance withchildcare, advice on financial management, physical wellbeing courses, access to job clubs and in-work support.